With expertise gained over 30 years, Aniruddha is the able and inspiring leader and an award-winning architect. His long and diverse experience in residential, commercial and institutional projects has sharpened his vision to encompass all facets of a project in its entirety. This proves immensely helpful especially where large projects are concerned to incorporate time management and cost-effective solutions. He is an avid traveler, a good orator and actor; and a team builder.
-

Aniruddha Vaidya, B. Arch (Sir J.J. College Of Architecture, Mumbai) 1979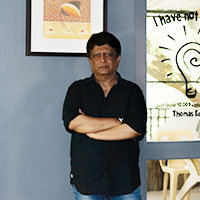 A town and country planner with over 30 years of experience, Radhika's townships have generated interest and earned recognition, not just in India, but abroad too. She heads her design team with creativity and efficiency. Radhika has many awards to her credit and is invited at various forums to speak about her works especially townships and senior housing. Widely travelled, Radhika has an eye for detail and incorporates sustainable ideas in all her projects. She is a lover of music, arts and culture. Rtn. Radhika Vaidya is President of Rotary Club of Pune NIBM for Rotary year 20-21 and is leading the club in service projects.
-

Radhika Vaidya, B. Arch (Sir J.J. College Of Architecture, Mumbai) 1979,
M.E. Town & Country Planning (College Of Engineering, Pune) 1984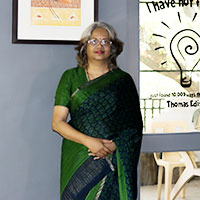 A progress oriented urban design professional with skills in strategic planning for city scale mobility and networks, housing design and development, and public realm design with a robust background in architecture. Ajay is currently looking to capitalize on his unique combination of skills in architecture and urban design to develop and implement. Urban schemes in cities and regenerate neighborhoods in need of restructuring of their urban form. Ajay is involved in leading the team as a facilitator for multiple projects. He has uncompromising quality standards and strives for excellence in all his endeavors.
-

Ajay Vaidya, B. Arch (SPSMBH's, College Of Architecture, Kolhapur) 2009,
Masters In Urban Design (Cardiff University, Cardiff, UK) 2012